Voucher Details
SPCA Serving Erie County COVID-19 Spay/Neuter Voucher Program 
During the COVID-19 pandemic, "PAUSE" you lovingly adopted a cat from the SPCA Serving Erie County, and we are grateful. Your cat is currently awaiting it's sterilization procedures.
The SPCA Serving Erie County has made arrangements with Operation PETS: The Spay/Neuter Clinic of Western, New York to perform your pet's surgical procedure.
Please complete this brief questionnaire and you will be contacted by Operation PETS to schedule your SPAY/NEUTER appointment.
     In response to COVID-19, Operation PETS Is limiting appointment types. 
   CURRENTLY we are scheduling   ONLY   Feral/Free Roaming Cats  that are being returned outside after surgery. 
 Stay tune to this website or Face Book for updated information as we expand  schedule to meet the needs of other pets!!
Operation Pets
The Spay/Neuter Clinic of WNY Inc.
3443 South Park Ave.
Buffalo, NY  14219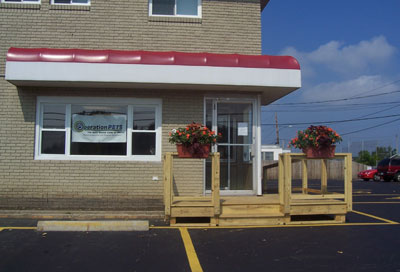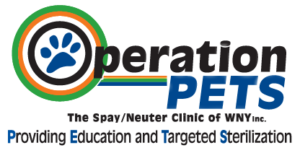 3443 South Park Ave.,  Buffalo, NY  14219
Phone:  716-783-8998 | Fax: 716-783-8099
Copyright© 2023 Operation Pets - All rights reserved - No text or images can be used from this site without permission